1963 Mondial 48 Sport V3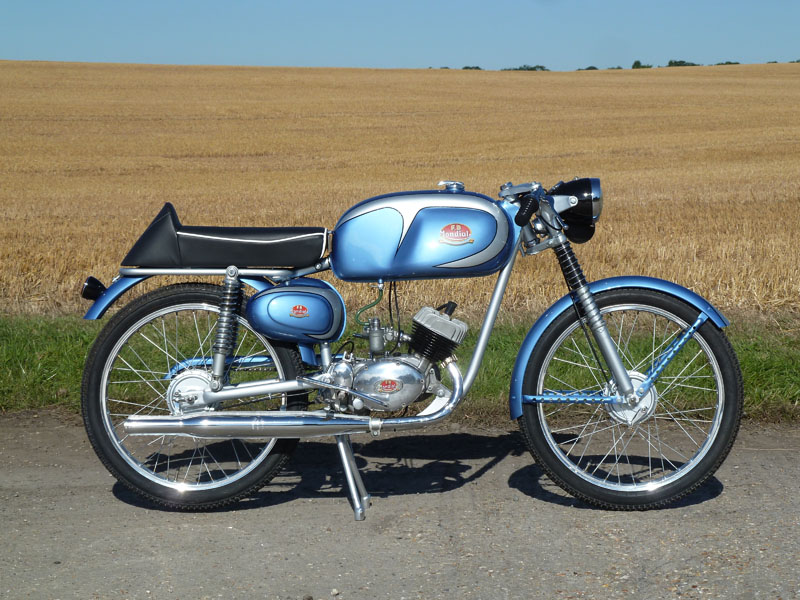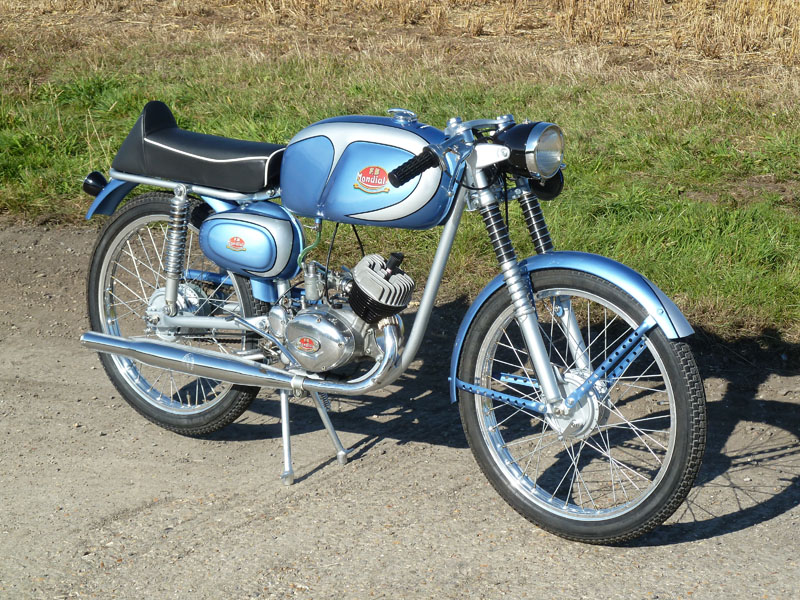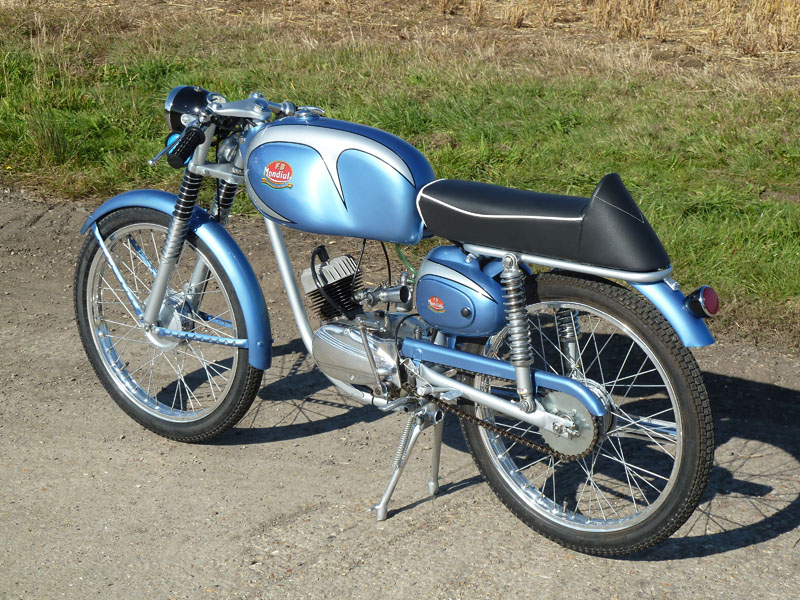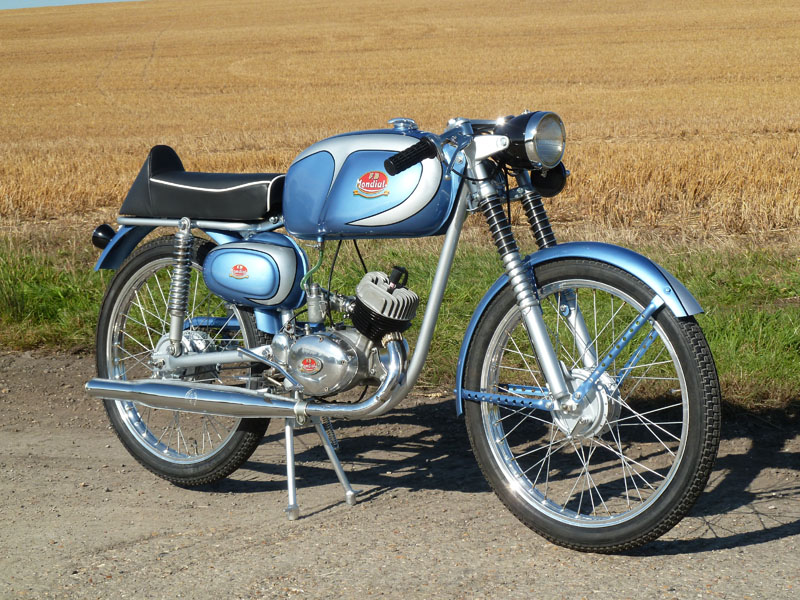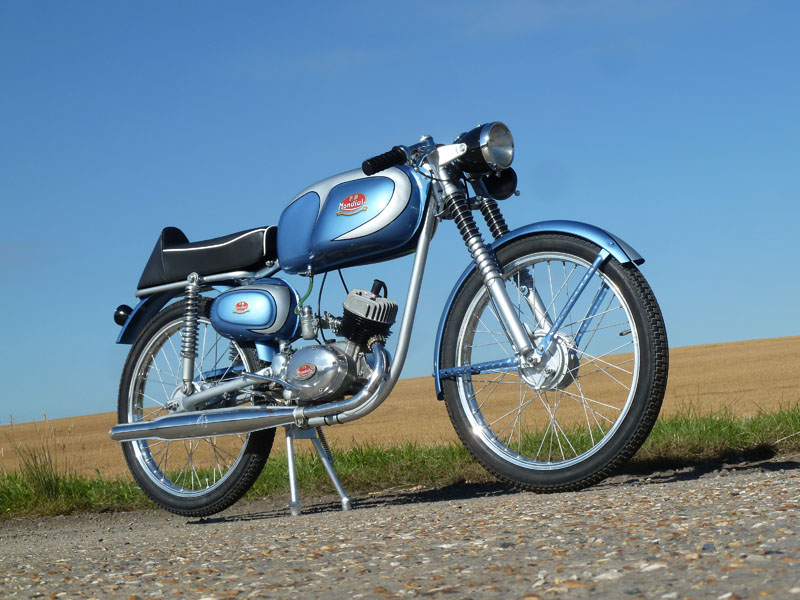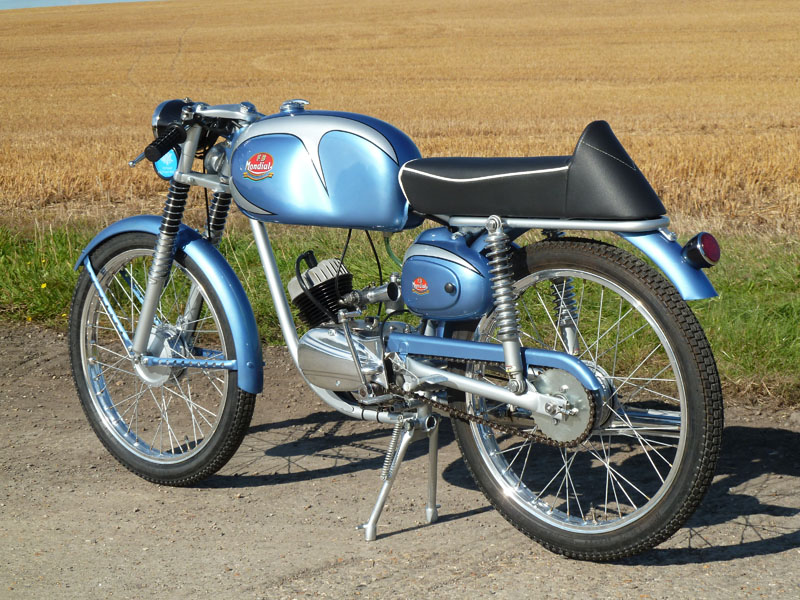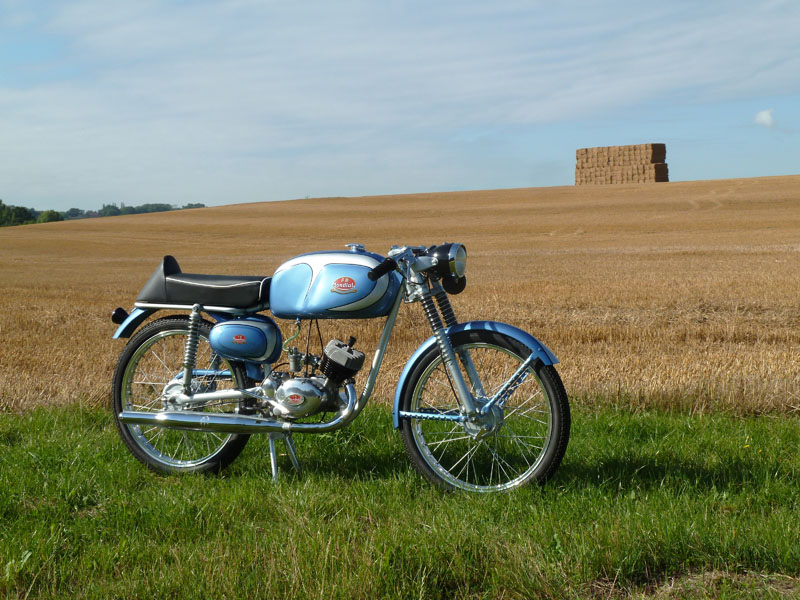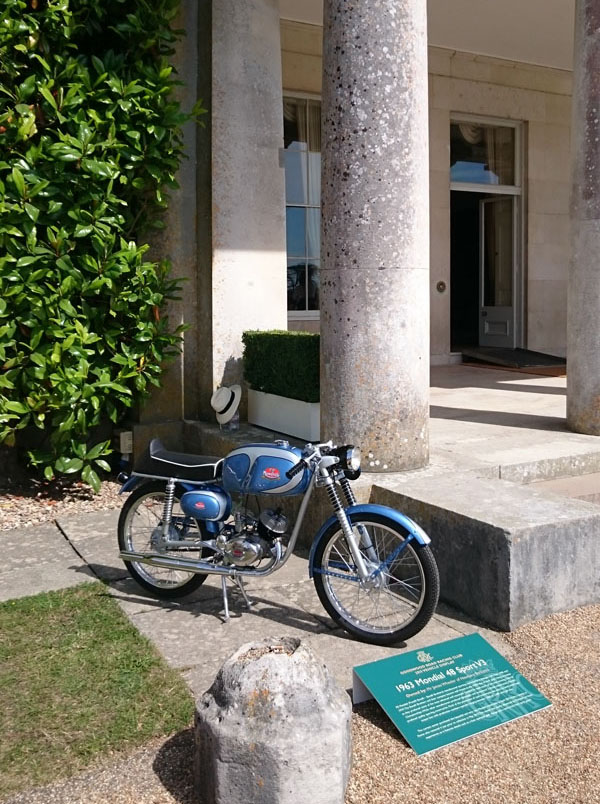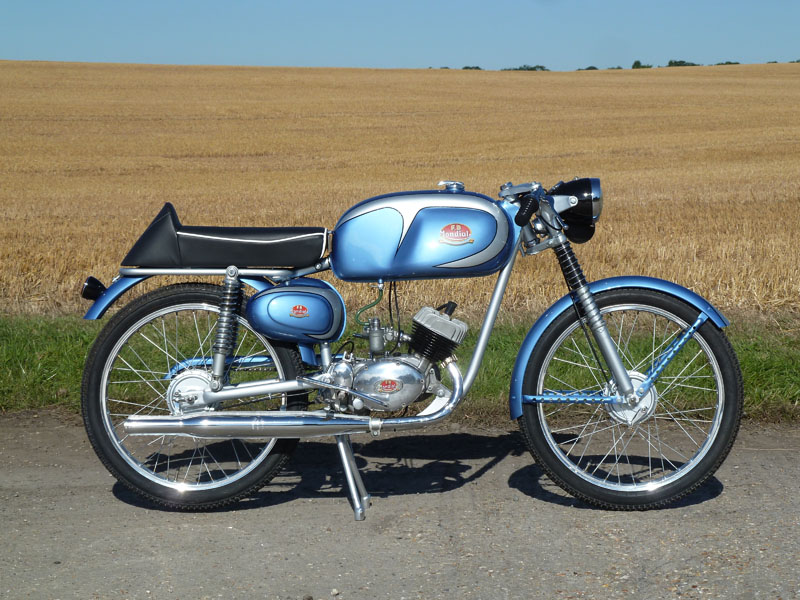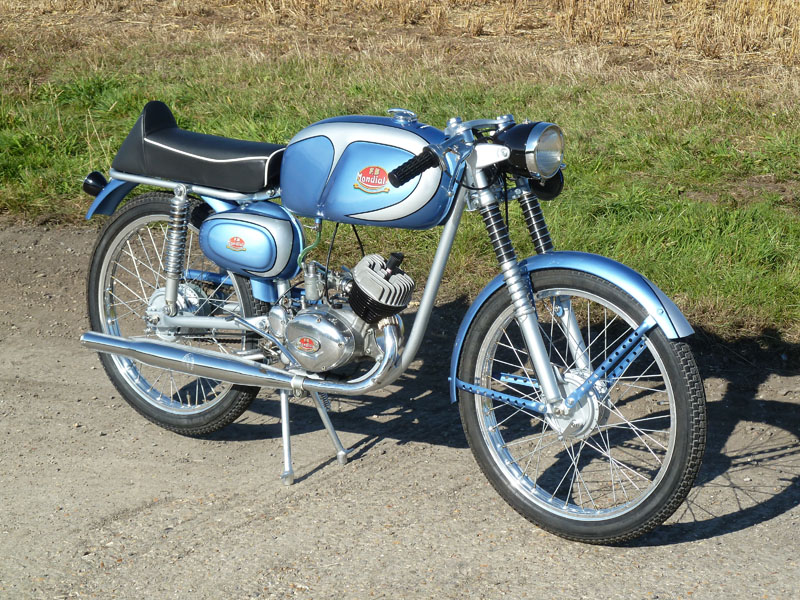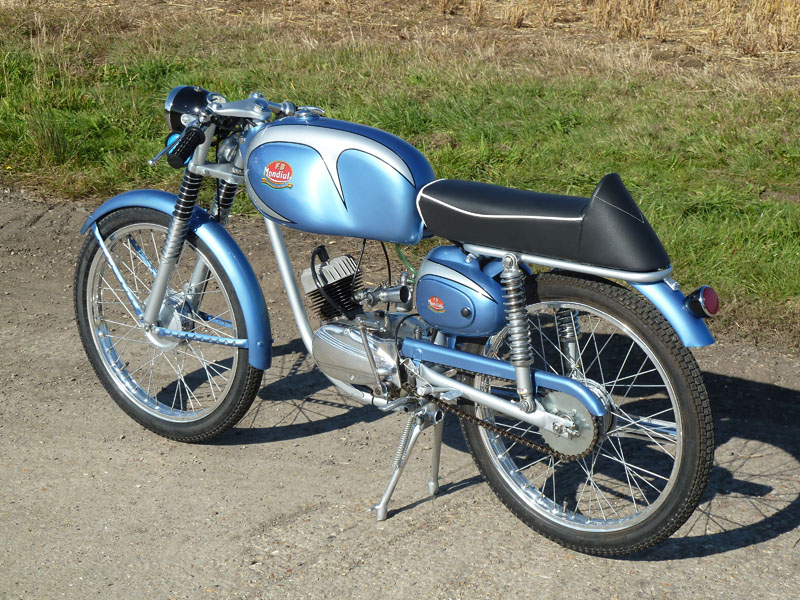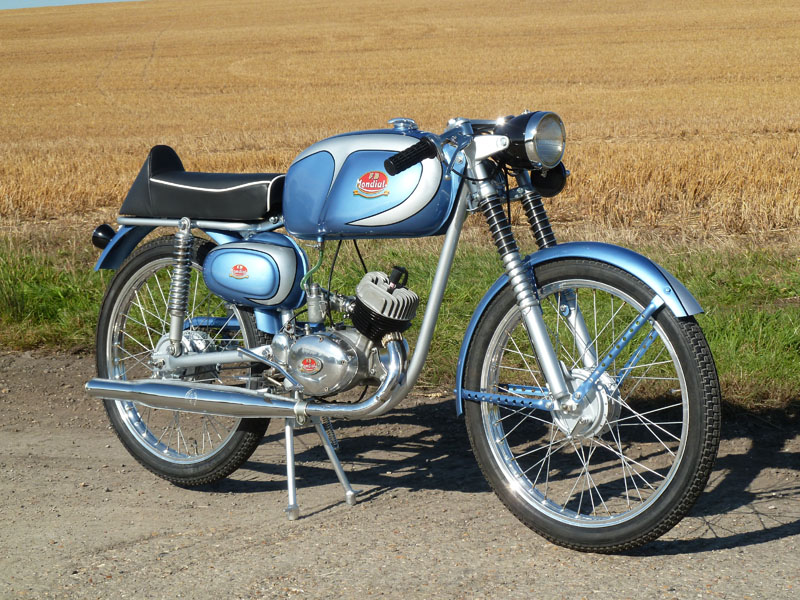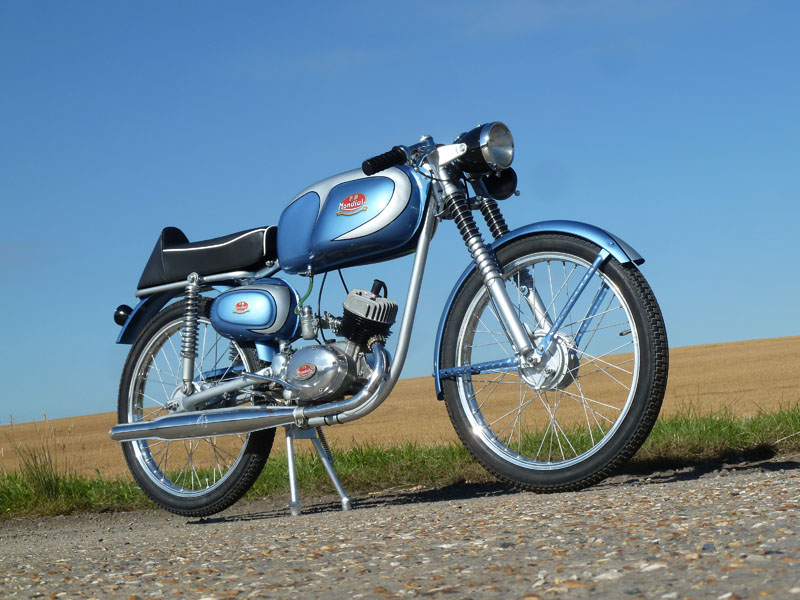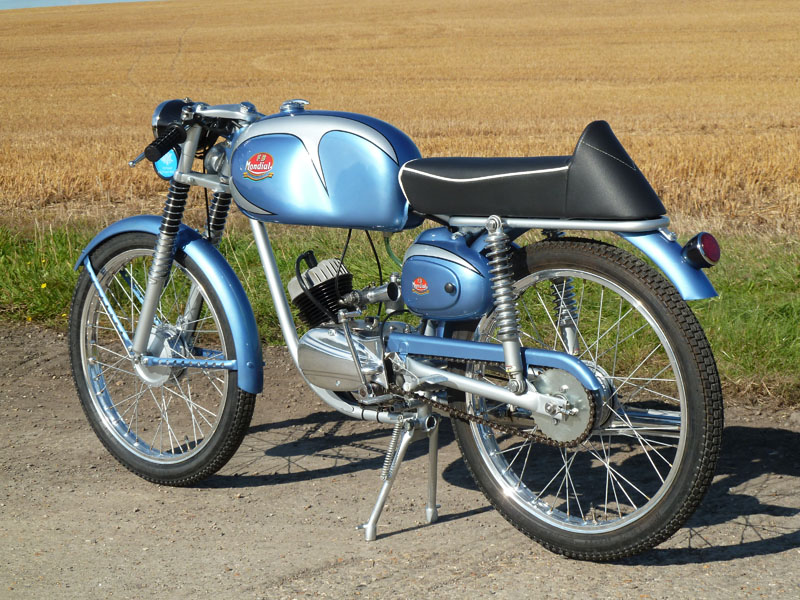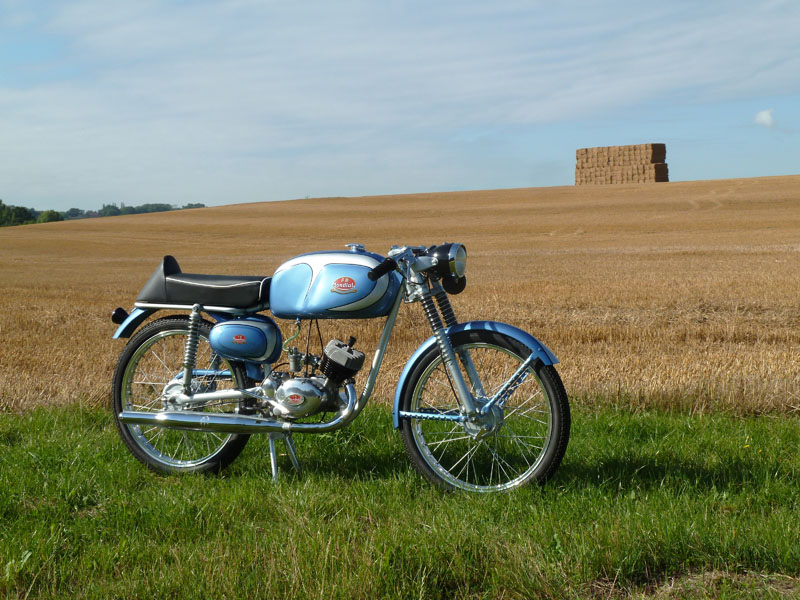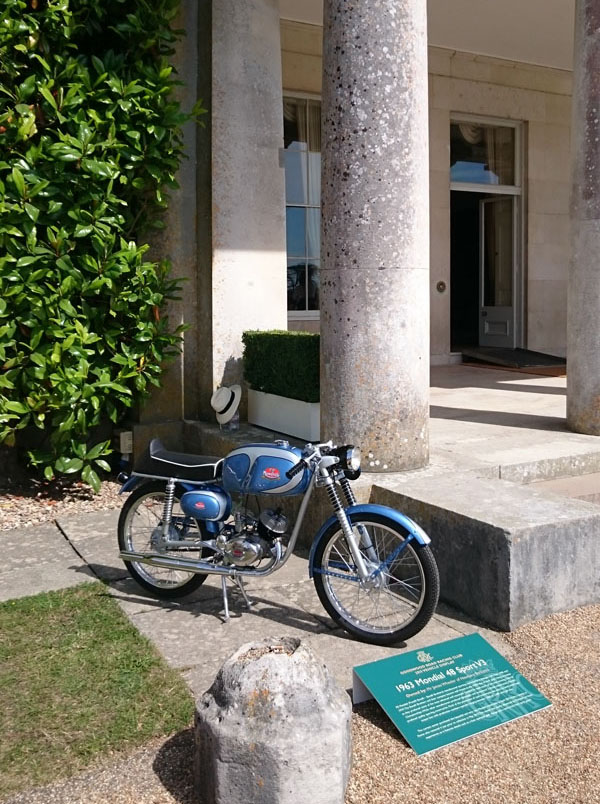 1963 Mondial 48 Sport V3
Engine: 47.6cc 2 stroke single cylinder
Transmission: 3 Speed Manual
Year: 1963
Frame: 13803
Engine: 3133
Registration: ATA 141A
Mileage:
Exterior colour: Silver and blue
Interior colour and material:
- I acquired this beautiful and very rare Mondial motorcycle in April 2015 from a vendor in Rome who restored it for me just prior to my collection in May 2015. I was sadly talked into selling it in October 2015!
- F.B Mondial was famous for its racing successes and this model was clearly influenced by their on-track experiences, as it features details such as a foot operated gear change (many 50cc motorcycles have a handlebar twist change) and a semi-circle front spray guard.
- In July 2015 I obtained UK road registration for this Mondial.
Events I have exhibited this Mondial at:
- Goodwood Road Racing Club Annual Vehicle Display, Goodwood House, West Sussex, August 2nd 2015.
A brief history of F. B Mondial motorcycles:
- F.B Mondial manufactured sporting motorcycles in Bologna, Italy, from 1948 until 1979. The F.B in the company name stood for Fratelli Boselli, (translating as Boselli Brothers), as it was founded by the Counts Boselli, a noble family from the Milan area. The brothers (Carlo, Luigi, Ettore, Giuseppe, and Ada) and their company became well known in the 1950's due to their great racing successes as they produced some of the most advanced and successful Grand Prix road-racers of the time, winning 5 World Championships.
- While other manufacturers produced lightweight and economical 2-stroke motorcycles, Mondial produced quality sporting motorcycles. The factory in Milan was much smaller than the likes of Moto Guzzi, Gilera, Benelli, or Ducati, and was more of a boutique manufacturer, specialising in high-performance, small-displacement motorcycles. Much of the production of each motorcycle was done by hand, which kept output low, with production numbers typically ranging between 1,000 and 2,000 units per year.
- The company were the Lancia of the motorcycle world and renowned for the superior engineering of their products, and in 1949 when MV Agusta decided to produce a 4-stroke motorcycle, they purchased a Mondial 4-stroke to use as an example. Mondial had prepared a bike with desmodromic valve actuation long before Ducati, but never put it into production.
- Due to spiraling costs, in 1960 Mondial began purchasing engines from other manufacturers to place in their frames. This was a common practice in Italy in the 1960's and 70's, and the factory continued in this way for the the next nineteen years.