1969 Alfa Romeo Giulia Super Biscione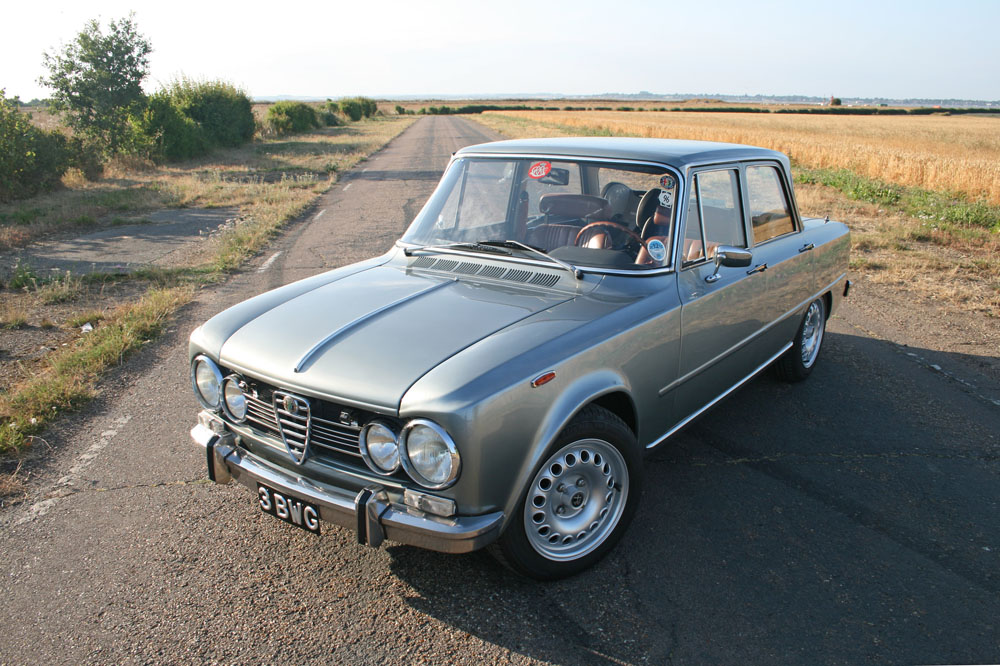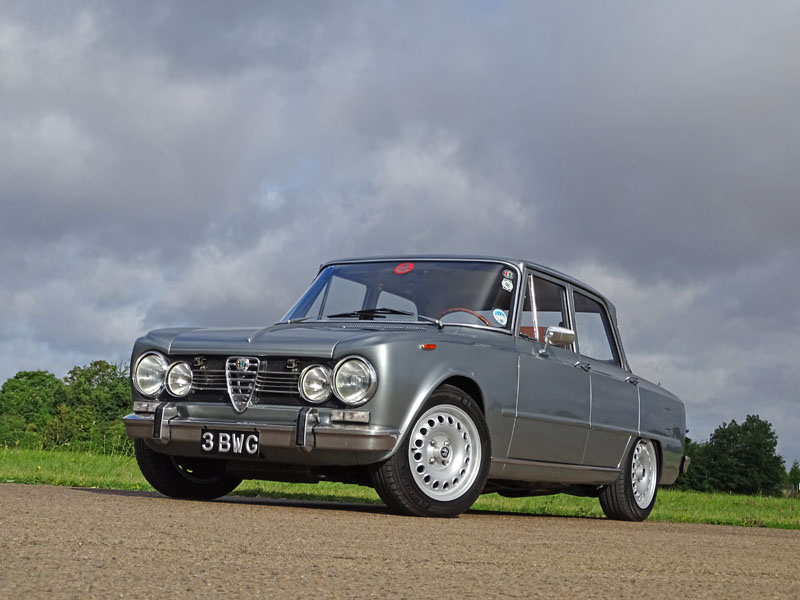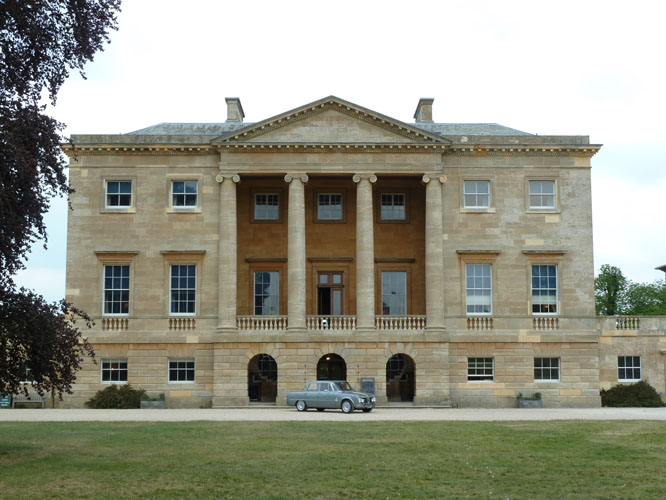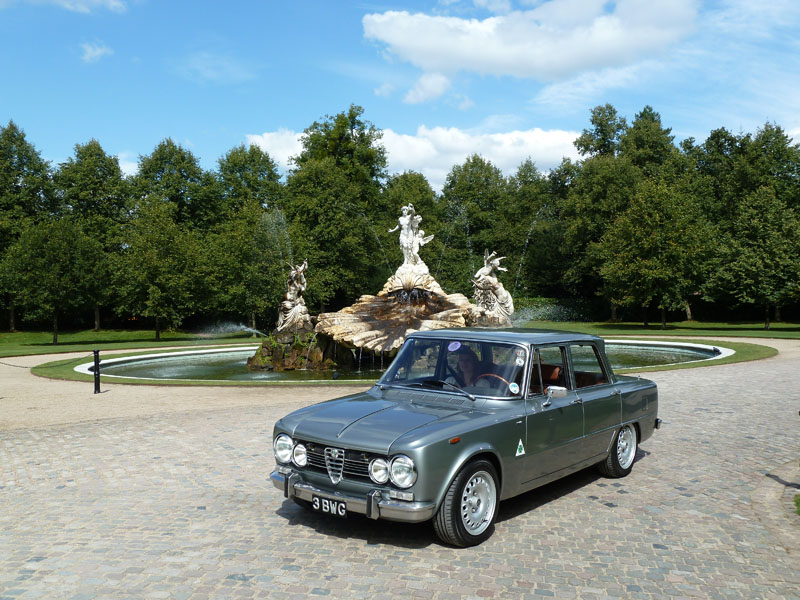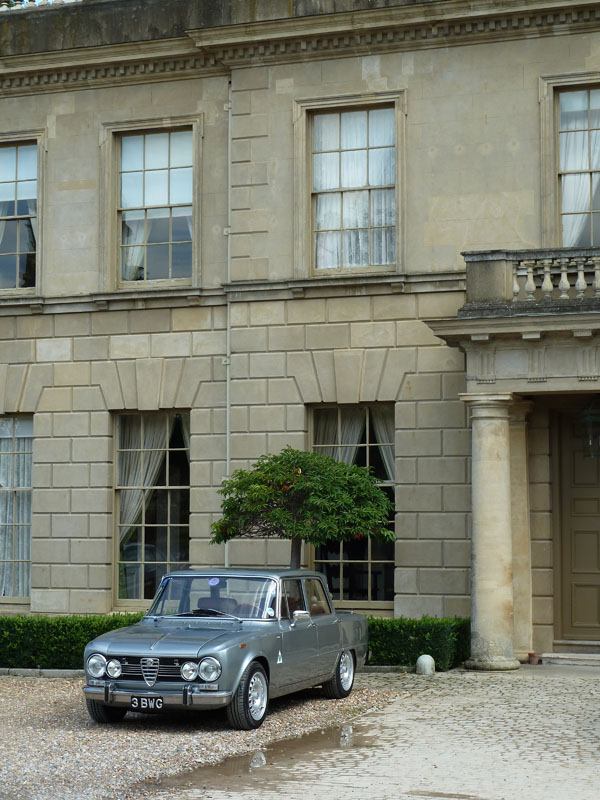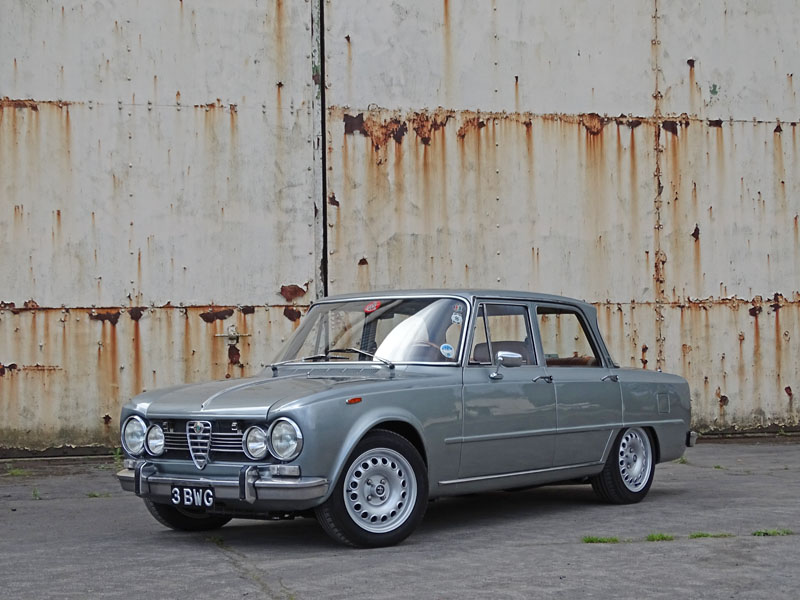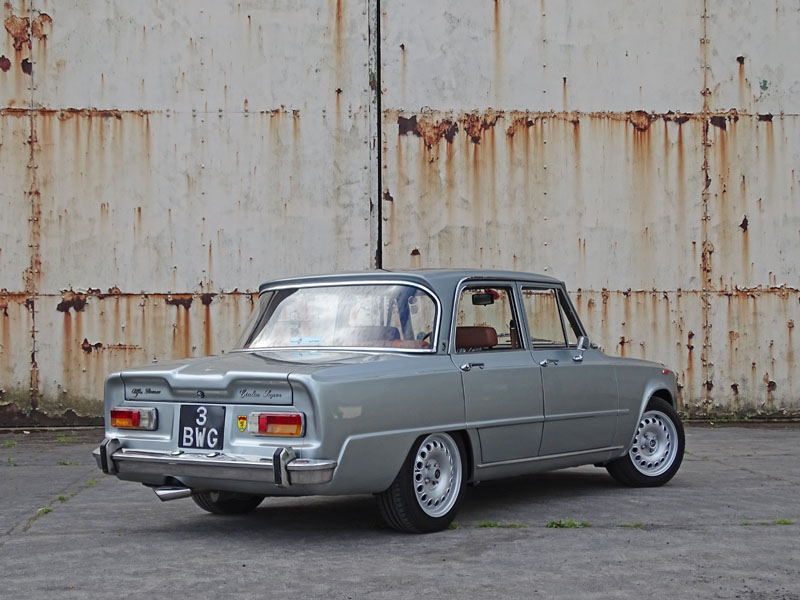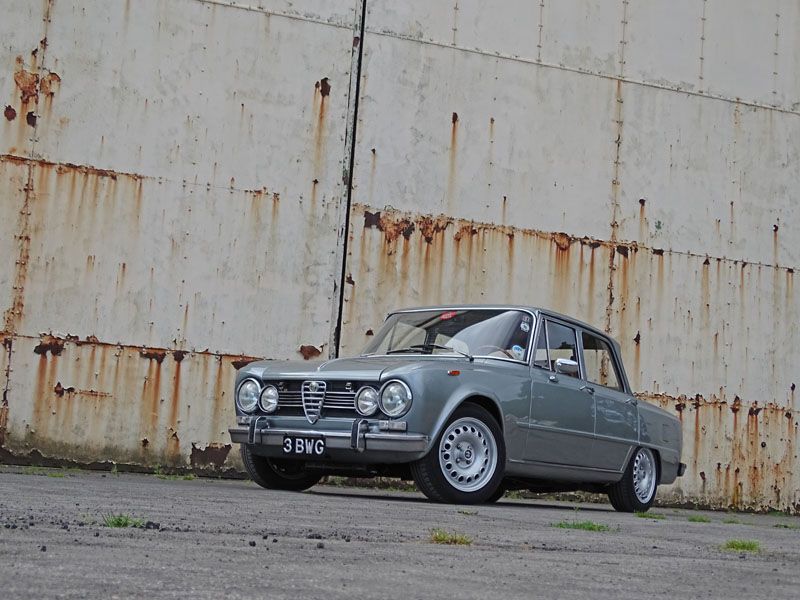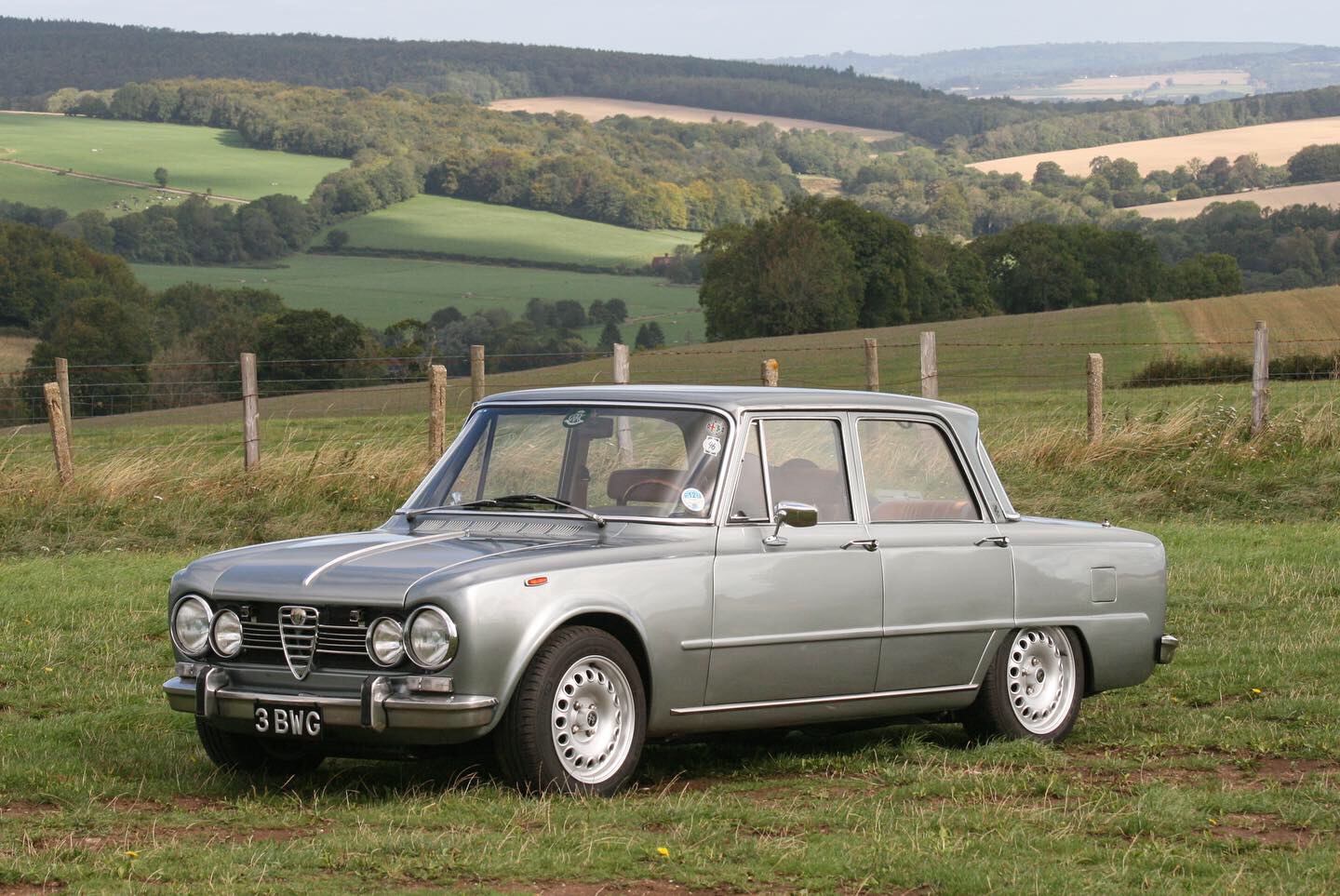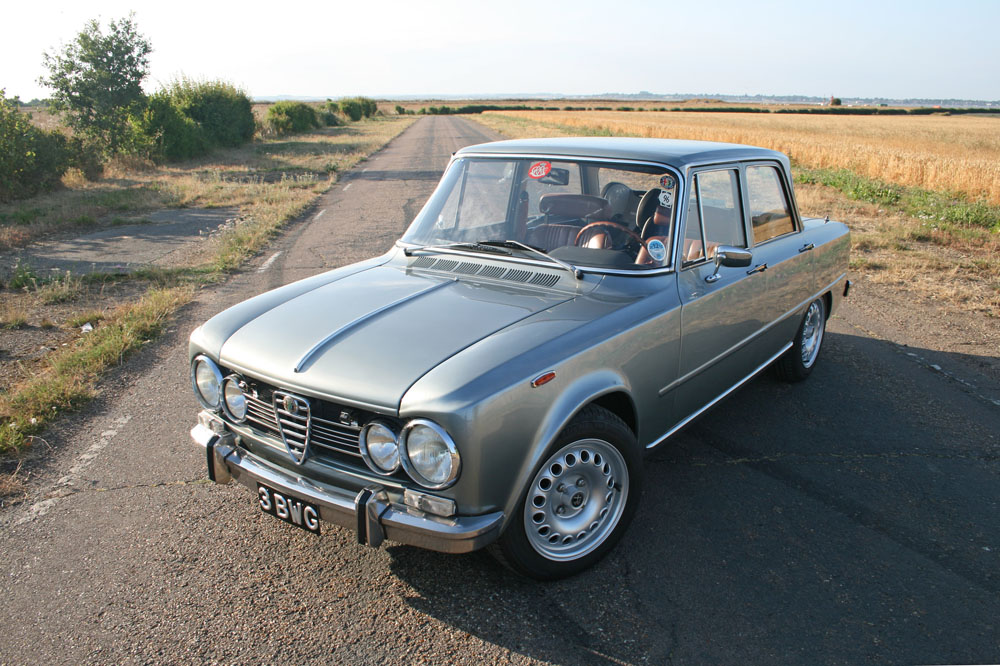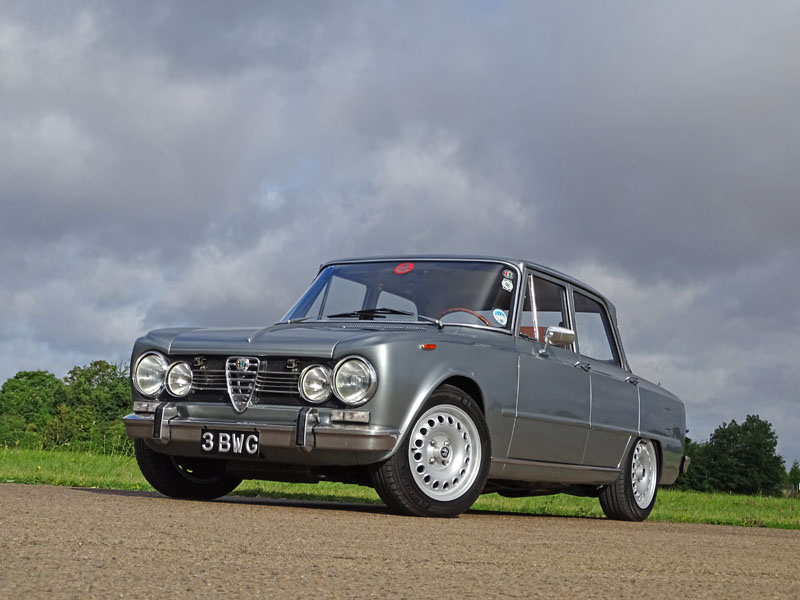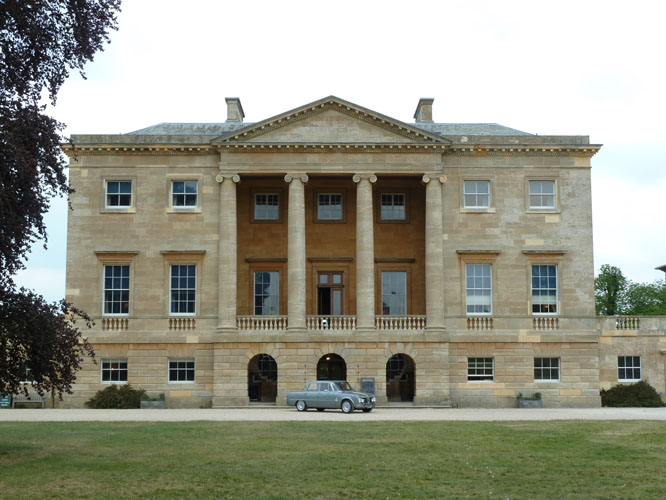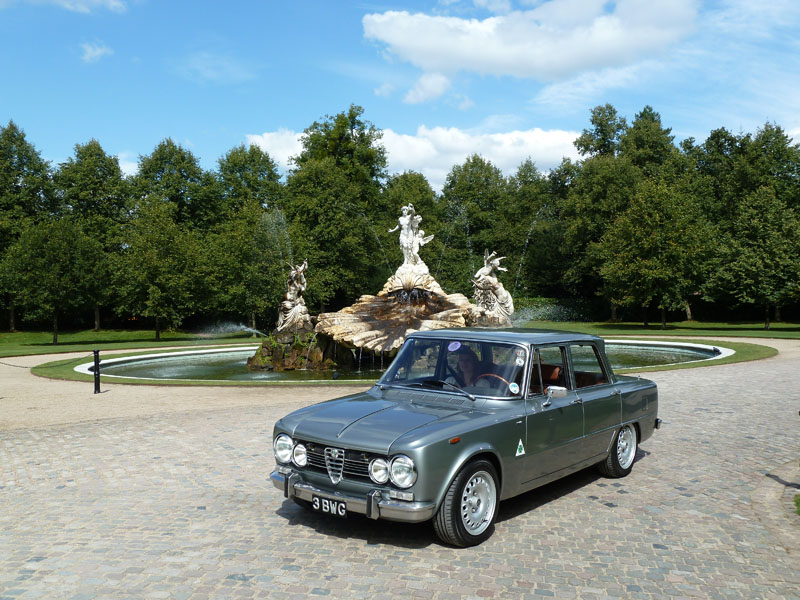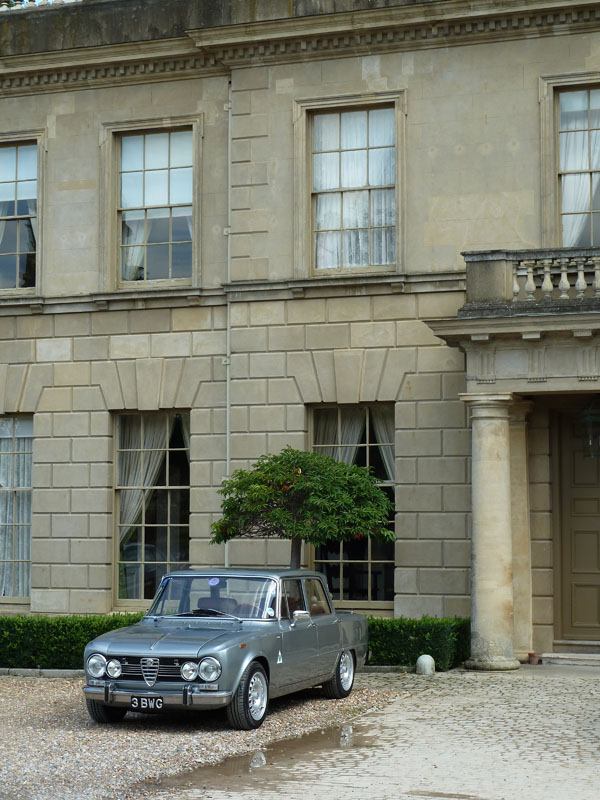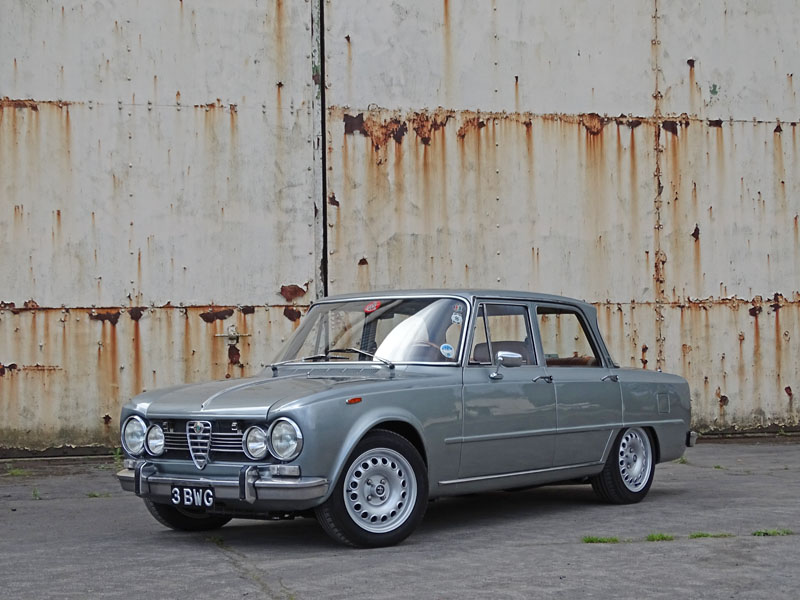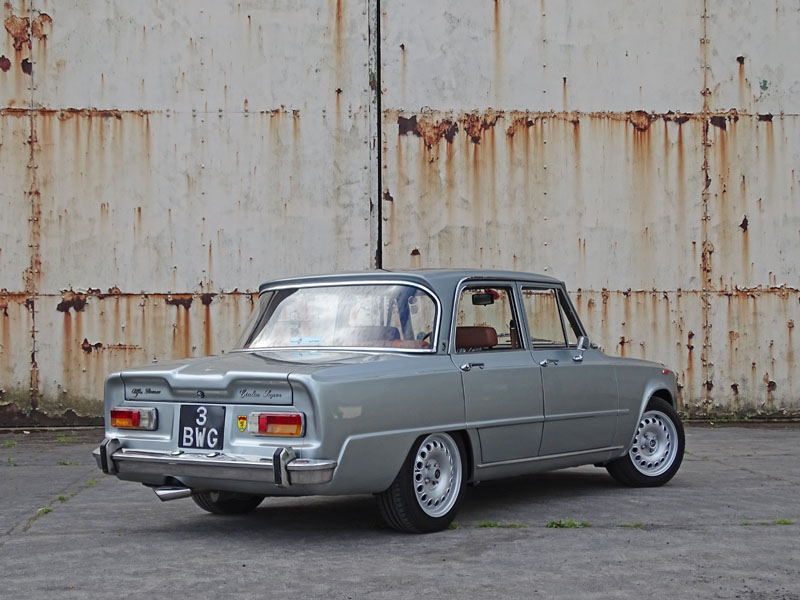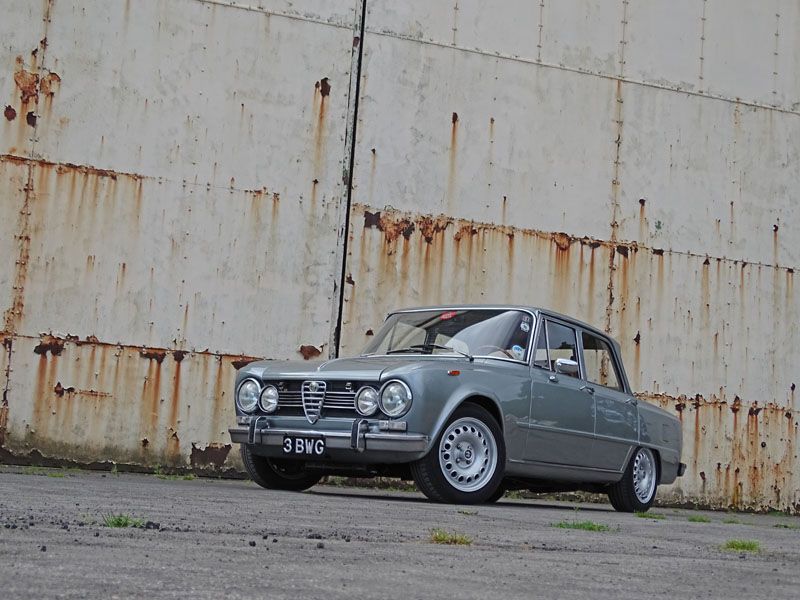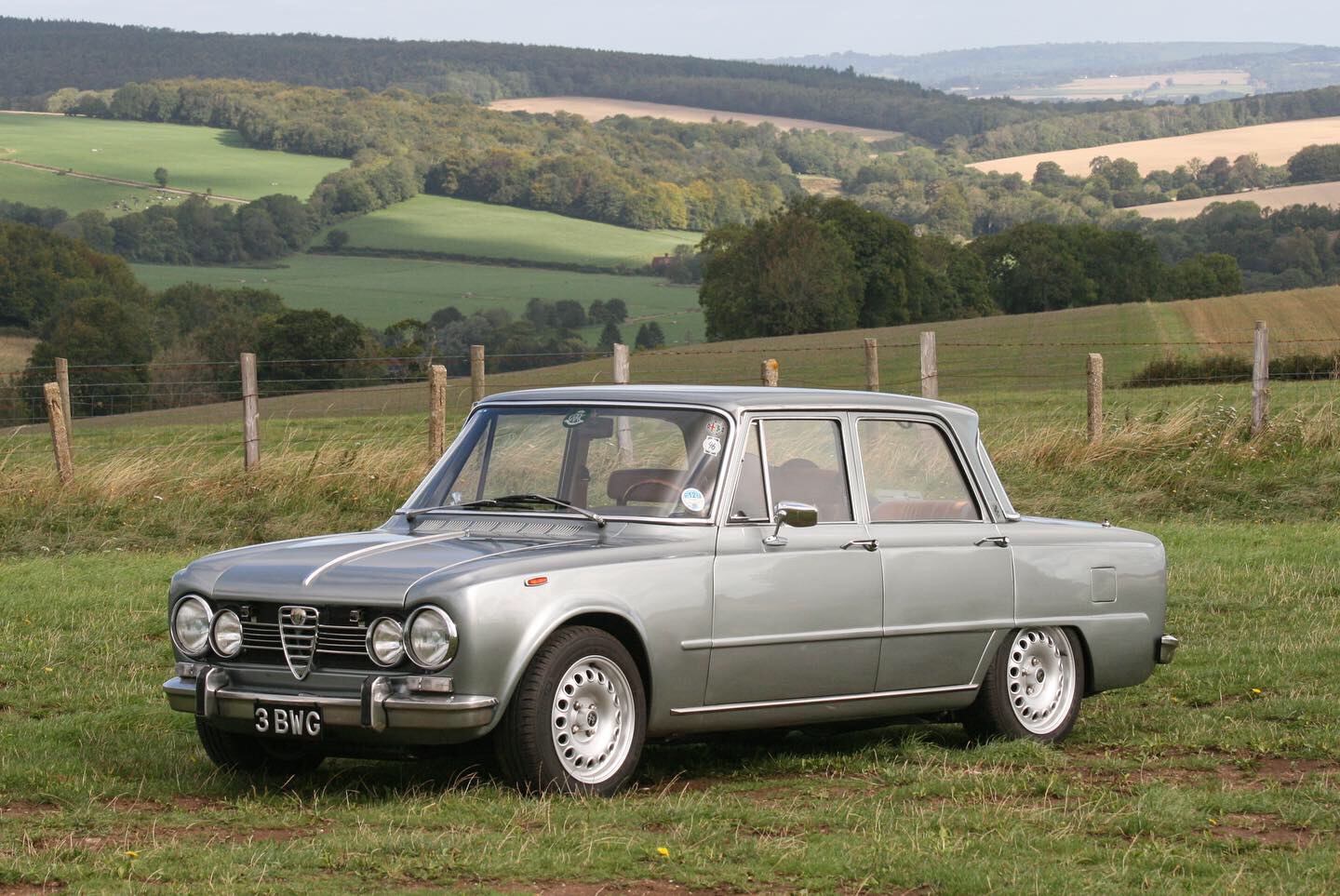 1969 Alfa Romeo Giulia Super Biscione
Engine: 1962cc twin-cam four cylinder (originally 1570cc)

Transmission: 5 Speed Manual

Year: 1969

Chassis #: AR*884048

Original Engine #: AR00526/A*SY038

Current Engine #: AR00515*020230

Registration: 3 BWG

Mileage:

Exterior colour: Metallic graphite grey

Interior colour and material: Wild boar tex

Vehicle history
I acquired this Giulia Super in January 2008 from a classic car dealer near Nurnberg in southern Germany.

According to the Alfa Romeo Museum archives this Giulia Super was manufactured on March 29th 1969 and sold new on April 3rd 1969 in Bergamo, northern Italy, just east of Milano.

Sadly the early history of this car is unknown. I do however know that it was imported into and road registered in Germany in the early 2000's and then road registered by me in England in January 2008.

I was informed when I purchased it that a light body restoration and full re-paint had been carried out in 2002. The excellent condition of the car certainly substantiated this as it appeared that the car wore many of its original panels such as its front wings, and no welding had ever been carried out on the floor.

During the cars time in Germany later Nuova Giulia Super seats were fitted that featured headrests, although fortunately the original seats were passed onto me.

After purchasing the car I had a large number of mechanical repairs and modification carried out on the car which included an Alfaholics Fast Road Suspension Kit being fitted in January 2008, with Xenon headlights and Alfaholics quick ratio GTA type steering arms fitted in November 2008.

Between April 30th and May 13th 2009 I travelled 1,700 fabulous and fault free miles around Sicily, including a spirited drive along the majority of the original Targa Florio route.

In November 2009 I had the original 1600 engine replaced with a 2000 engine (I have retained the original engine). I had had this engine initially built and fitted into my 1975 GT1600 Junior until I sold it in October 2007. The high specification features two Weber 45 carburetors, Alfaholics lightweight flywheel, balanced crank shaft, aluminium crank shaft pulley, high compression pistons, 12mm Colombo & Bariani cam shafts, Kent Racing valve springs, Pipercross air filter, uprated distributor, external oil cooler, Facet Silver Top electric fuel pump and fuel pressure regulator, and full Alfaholics stainless steel sports manifold and exhaust system. During rolling road testing by Mech Motorsport of Cheltenham in December 2010 the engine showed to have just over 150bhp.

At the time of fitting the engine (November 2009) I also had a 10/41 2000 specification rear axle fitted with limited slip differential (that I had had overhauled by Cloverleaf Transmissions) and Alfaholics 15" GTA Veloce alloy wheels.

Larger 2000 specification front brake discs and calipers along with braided brake hoses and Ferodo DS2500 brake pads were fitted in August 2010.

In March 2015 the car was removed from its storage location where it had sat idle for two and a half years and treated to an Alfaholics aluminium radiator and large electric cooling fan, and also a pair of Alfaholics rifle-drilled light-weight billet camshafts.

Between May and July 2016 the Super had Alfa Romeo specialist restorer John Holden carry out some repairs and modifications to the rear wheel arches as well as some other minor repairs and improvements. He also refitted the chrome strips onto the sills which had been missing for many years (a previous owner had removed them). An already superb car was made even better.

In July 2016 I had Koni Classic shock absorbers fitted to soften the ride.
The Super was taken to Alfaholics in July 2017 for them to supply and install one of their fast-road cylinder heads.

Previously registered in Italy, Germany as RV-J291 and in England as BAN-403G.

This is a superb example of a wonderful car in arguably the most glorious colour combination.

My track day experiences for this Super
- Castle Combe - April 10th 2010, Alfaholics Track Day
- Goodwood - May 19th 2010, Octane Magazine Track Day
- Castle Combe - April 16th 2011, Alfaholics Track Day

Events where I have exhibited this Alfa Romeo
- 96 Club Chelsea Rendezvous, The Royal Hospital Chelsea, London, March 27th 2011
- Goodwood Road Racing Club Annual Vehicle Display, Goodwood House, West Sussex, August 7th 2011
- Wilton House Classic Rendezvous and Supercar Day, Wilton House, Wiltshire, August 14th 2011
- Auto Italia Magazine Italian Car Day, Gaydon, Warwickshire, September 11th 2011
- 96 Club Chelsea Rendezvous, Cannizaro House, Wimbledon, London, May 27th 2012
- Auto Italia at Stanford Hall, Leicestershire, June 3rd 2012
- 96 Club Rendezvous, Belgravia, London, June 14th 2015
- 96 Club Rendezvous, Belgravia, London, October 11th 2015
- Giulietta Register AGM, Wroxall Abbey, Warwickshire, April 10th 2016
- Inside Automotive, Hedsor House, Buckinghamshire, April 26th 2016
- Auto Italia Italian Car Day, Brooklands, Surrey, April 30th 2016
- Bicester Heritage Sunday Scramble, Oxfordshire, August 7th 2016
- 96 Club Rendezvous, Belgravia, London, September 11th 2016
- 96 Club Rendezvous, Belgravia, London, November 13th 2016
- 96 Club Rendezvous, Belgravia, London, April 9th 2017
- Auto Italia Italian Car Day, Brooklands, Surrey, April 29th 2017
- 96 Club Rendezvous, Belgravia, London, May 14th 2017
- Epsom Classic Car Rally, Surrey, June 3rd 2017
- Bicester Heritage Sunday Scramble, Oxfordshire, April 22nd 2018
-Folly Farm Wings & Wheels Day, Berkshire, September 15th 2018
-96 Club Rendezvous, Belgravia, London, April 14th 2019
- Bicester Heritage Drive It Day Scramble, Oxfordshire, April 28th 2019
- Petrolicious Drivers Meeting, Bicester Heritage, Oxfordshire, May 12th 2019
- Belgravia Classic Car Show, London, June 23rd 2019
- Alfa Romeo Owners Club National Day, Bicester Heritage, Oxfordshire, June 30th 2019
- Duke of London Launch Event, London, July 6th 2019
- Extraordinary Car Club Launch Party, West Sussex, July 13th 2019
- 96 Club Rendezvous, Belgravia, London, July 14th 2019
- Jaguar XJR-15 Meeting, Goodwood, West Sussex, August 19th 2019
- Classics and Cake, Duke of London, London, August 25th 2019
- 96 Club rendezvous, September 8th 2019
- Goodwood Revival Drivers Cricket Match, West Sussex, September 12th 2019
- Petworth Historic, Petworth, West Sussex, September 12th 2019